Finding the proper applicant or job can be difficult, particularly in a country with a competitive labor market like the United Arab Emirates. We've put together a list of the top 10 employment service providers in the UAE who consistently outperform the competition by matching job seekers with outstanding career opportunities and assisting employers in hiring extraordinary talent. Whether you're an employer searching for dependable recruiting solutions or a job seeker looking for professional advice, these market-leading suppliers have demonstrated their experience and passion in reshaping the employment landscape of the UAE. Join us as we examine the priceless contributions made by these leading service providers and see how they might improve the quality of your recruiting or job search process.

1. GroupL Recruit


GroupL Recruit is one of the well-known recruitment agencies in Dubai providing recruitment & employment services in the United Arab Emirates since 2016. It started as a small recruitment agency focusing on the recruitment of blue collar workers  and now has expanded its services to grey collar and white collar workers recruitment as well. GroupL provide recruitment services both inside the country as well as overseas. Since 2021, GroupL provided jobs to more than 20,000 people and catered over 100s of their clients. GroupL also organized a one of its kind Job Fair in 2022, which received a tremendous response from both, job seekers and employers. Some of the industries in which GroupL specialise are Aviation, Hospitality, Facility Management, Healthcare, IT, Construction & Engineering, Events, Manufacturing, Retail, and Security. To know more about GroupL Recruit, you can visit their official website here.

2. PACT Employment Services
Established in 1994, PACT Employment Services has built a reputation that exceeds its size. It has become the recruiter of choice for companies across various industries in the UAE and India, with a particular focus on the banking sector. PACT Employment Services excels in meeting the human resource requirements of this sector. PACT's services cover a wide spectrum, including temporary staffing, permanent placement, headhunting, and outsourcing. With a commitment to delivering exceptional results, PACT Employment Services ensures that each candidate presented to clients undergoes a thorough assessment to match specific criteria. 
To know more about PACT, visit their website here.

3. Reach Employment Services
Reach Employment Services is a duly registered company with the Ministry of Labor in Abu Dhabi. They specialize in helping clients solve unique recruitment challenges and assisting prospects in finding the best job agencies in Dubai and Abu Dhabi. As a leading employment service among several job agencies in Dubai, Reach Employment Services operates across various sectors to ensure maximum client satisfaction. They cater to industries such as finance, education, government, healthcare, communication, oil & gas, and more. In line with Abu Dhabi's 2030 Vision, Reach Employment Services has made significant contributions to Emiratization efforts through their staff outsourcing services.
Visit their website here

4. Innovations Group
Founded in 1994 in the UAE, Innovation Group has emerged as one of the leading providers of employment services in the region. Setting new industry standards, Innovation Group introduced the concept of white collar outsourcing as a revolutionary business model, becoming the first company in the UAE to do so. In 2004, Innovation Group made significant strides by penetrating the banking industry. Recognizing the potential for growth and efficiency, multiple banks sought to adopt the outsourcing model pioneered by Innovation Group. This marked a turning point in the company's journey as it became a trusted partner in revolutionizing the banking sector's operational processes. In 2017, Innovation Group expanded its reach beyond the UAE, venturing into the GCC and Asian markets. Leveraging its expertise and technical prowess, the company started providing outsourced services through its group companies, catering to the evolving needs of businesses across industries. Click here to visit their website

5. Legacy Smart Employment Services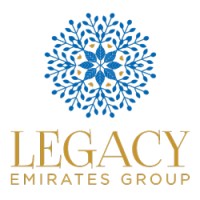 Founded in 2015, Legacy Smart Employment Services (LSES) has established itself as a reputable and comprehensive HR services provider. With a wide range of offerings, including recruitment, onboarding, outsourcing, and payroll solutions, LSES is the go-to partner for organizations seeking a holistic approach to human resources. With a reach that extends across key verticals, including banking and finance, information technology, government institutions and free zones, retail and entertainment, as well as infrastructure and engineering, LSES is the preferred resource provider for the core sectors shaping the smart UAE of today. In addition to recruitment and outsourcing, LSES offers a range of services, including trainings and payroll outsourcing. Their comprehensive approach ensures that clients receive tailored solutions that address their specific needs and contribute to their overall success. Visit their official website here.
When it comes to employment services providers in the UAE, it's essential to choose a partner that understands your unique hiring needs and has a proven track record of success. The five companies mentioned in this blog - including GroupL Recruitment - stand out for their commitment to excellence, expertise in the local job market, and dedication to connecting job seekers with their dream opportunities. Whether you're an employer looking for top talent or a job seeker in pursuit of career growth, these trusted providers have the knowledge, resources, and personalized approach to help you achieve your goals. Make an informed decision and take your recruitment or job search journey to new heights with the best in the business.